As this new web site changes and grows, past features will be archived here. The date each item was moved from the front page is noted.

2019

July 18
Watch Mars 2020 Come Together
Watch NASA's Mars 2020 Rover being built at the Spacecraft Assembly Facility (SAF) cleanroom at NASA's Jet Propulsion Laboratory (JPL). Engineers are building and testing NASA's next Mars Rover, Mars 2020, before it is shipped to its launch site, NASA's Kennedy Space Center, in Florida. Engineers are currently working on putting the rover together. There are live webchats Mon.-Thur. at 11:00am and 4:00pm PDT with additional moderated chats when special activities occur.
May 22
Submit Your Name to Fly Aboard Next Mars Rover
Would you like to send your name to Mars with the 2020 Mars Rover? NASA is giving the public the opportunity to send their names - stenciled on chips - to the Red Planet with NASA's Mars 2020 rover. The rover is scheduled to launch as early as July 2020, with the spacecraft expected to touch down on Mars in February 2021.
+ Submit Your Name!
+ More Info on Submitting your Name
+ More Info on the 2020 Mars Rover
April 30
NASA's InSight Captures Audio of First Likely 'Quake'
NASA's Mars InSight lander has measured and recorded for the first time ever a likely "marsquake."
The faint seismic signal, detected by the lander's Seismic Experiment for Interior Structure (SEIS) instrument, was recorded on April 6, the lander's 128th Martian day, or sol. This is the first recorded trembling that appears to have come from inside the planet, as opposed to being caused by forces above the surface, such as wind. Scientists still are examining the data to determine the exact cause of the signal.
+ More info on InSight's Audio Recording
+ More info on InSight

April 30
2019 FIRST Robotics Competiion Season
The 2019 FIRST Robotics Regional Competitions is over! We just want to remind all teams that received a NASA Sponsorship Grant that you must still submit your Chairmans Award and complete the Exit Survey!



+ NASA FRC Awards List
+ FRC Grants Directions Page
+ Exit Survey
+ Exit Survey Submission Results



April 30
VEX 2019-2020 Challenge
VEX announced their new challenge for the 2019-2020 season "Tower Takeover" where two team alliances face off by placing Cubes in Towers, or scoring Cubes in Goals. The Alliance with the highest score at the end of two minutes wins!




April 27
2019 VEX Robotics World Championship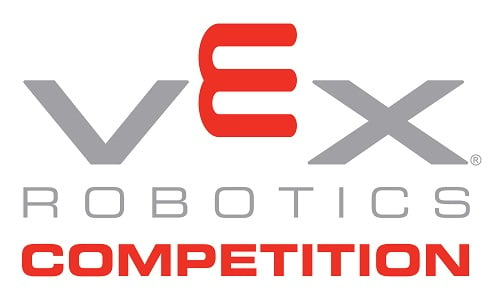 The 2019 VEX Robotics World Championship takes place from April 24 - April 30th, 2019 at the Kentucky Exposition Center in Louisville, Kentucky. Over the course of the week there will be VEX IQ, VRC and VEX U competitions. VRC and VEX U will take Place April 24-27th, while VEX IQ will take Place April 28-30th.
+ Watch it Live at VEX TV
+ More information
March 01
2019 FIRST Robtics Competition Webcasts
The 2019 FIRST Robotics Regional Competitions are finally upon us! Are you ready? Check out our compilation of webcasts in the link below! Webcasts will be linked as they become available.



+ Exit Survey
+ Exit Survey Submission Results

+ Regional Webcast List
+ NASA FRC Awards List



January 05
2019 FIRST Robotics Competition Kickoff


The 2019 FIRST Robotics Competition kickoff marks the beginning of the design and build season for the FIRST Robotics Competition. Teams have the opportunity to meet at "local" Kickoffs to compare notes, get ideas, make friends, find mentoring teams, learn the game, pick up the Kit of Parts, and get geared up for the exciting competition season. The 2019 Kickoff took place on Saturday January 5th, 2019.


This year NASA and FIRST are excited to announce "VR" opportunities for teams to view the field in a new way! NASA has put together three options:

FIRST VR Page - Has other options if the above don't meet your requirements.

+ Game Animation
+ Kickoff Broadcast
+ 2019 Playlist
+ Kickoff Webpage